NEW ZEBRA MILL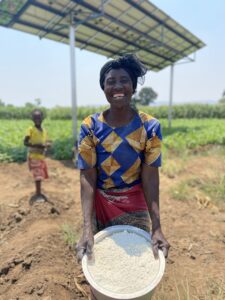 Introducing our latest development, the new Zebra Mill machine driven by solar energy, by Solar Milling®.
This grinding system is a complete equipment designed by Solar Milling®. It offers an affordable system driven by solar energy to facilitate an appropriate cereal/food processing technology for the benefit of smallholder farms, rural communities, cooperatives or projects in places where there is not electrical grid.
This Solar Milling® equipment guarantees the possibility to obtain edible flour from different kind of dry grains (maize, millet, sorghum, wheat, barley, soybeans, teff, rice…) and roasted coffee beans, dry cassava, moringa leaves,  ginger, pepper etc.  directly from the sun energy, so not electric or fuel bills are involved anymore.
Due its innovative design, fineness and coarseness is achieved very easily through a side opening gate. Extraction rate is 100%.
Designed, manufactured and assembled in our premises in Barcelona. Spain.
Zebra mill is CE certified.
The Zebra mill has no screen, so flour can be produced is 100% from whole grains (WG). It means that all nutrients from cereals like fats, minerals and vitamins are present in the flour.  Check the related video here  
Due its versatility, the Zebra mill performs also very well with processed grains (dehulled, degerminated, etc).
According to nutritionists experts, cereals specific nutrient levels vary from one type of grain to another. Most of a grain's B vitamins, fiber, and antioxidants are found in its outer bran layer. The germ contains protein, minerals, healthy fats, and more B vitamins. When a grain is refined to remove its bran and germ layers, a significant amount of its nutritional content is stripped away. According to the USDA FoodData Central database, refining cornmeal removes half its fiber and potassium, and between two-thirds and three-quarters of its magnesium, vitamin E, iron, riboflavin (B2), niacin (B3), and thiamin (B1).
Read more about whole grain flour benefits…
https://www.hsph.harvard.edu/nutritionsource/what-should-you-eat/whole-grains/
WHAT ABOUT THE OUTPUT
The production of our Zebra mill is far above average mills performance on kgs/ kW.
Our Zebra mill with a motor 2.2 kW has an output of more than 55 Kgs/h of very fine flour, out of raw unprocessed corn*, sorghum, finger millet and alike grains, when moisture is below 13%. Like all the mills, increase of moisture in grains, can reduce the output.
*Corn: Due endless number of varieties of corn the output of corn flour can differ quite a lot from one type to another. Still for very hard corn grains, the Zebra mill can produce very fine flour out of raw whole grains. Different pre-process also matters (water soaking and dry, dehulling..) relates to the final output.
Pearl and finger millet: production is around 100 kgs/h of very fine flour.
Chopped dry cassava: from 45 kgs/h on.
This is an output related to very fine flour (500 microns or less) with full extraction. For very coarse flour or crushed corn for poultry, delivery can reach roughly 210 kgs/ hour with our Zebra mill.
When fully driven by SOLAR ENERGY, the mill can run during 6 to 7 hours daily (without batteries) in favourable radiation conditions. So output can be stated at 380 kgs/day of very fine flour ( depending on grain nature). See the doc below "Solar configuration options" to discover how to handle an extended use or cloudy days back up.
If you wish, you might check our youtube channel,
https://www.youtube.com/solarmilling
or Instagram
https://www.instagram.com/solar_milling
Check Zebra Mill specifications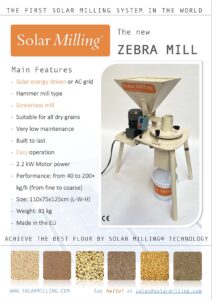 Solar configuration options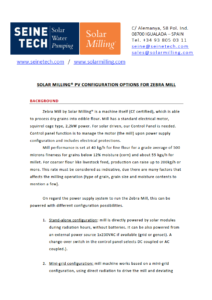 Energy analysis example – Sahel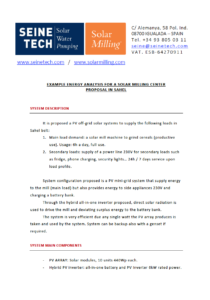 Whole grain benefits document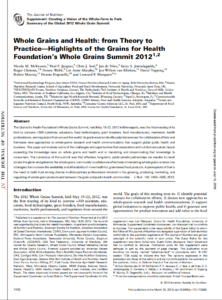 https://youtu.be/m-8CrduYoHMhttps://www.youtube.com/watch?v=N6bhNT6kkXAhttps://www.youtube.com/watch?v=BIQyNU6hnTshttps://www.youtube.com/watch?v=uEpvTLhqyQ8